Ryan Reynolds And Scarlett Johansson Sell Their Not-So-Love Nest For $3.5 Million -- Take A Look Inside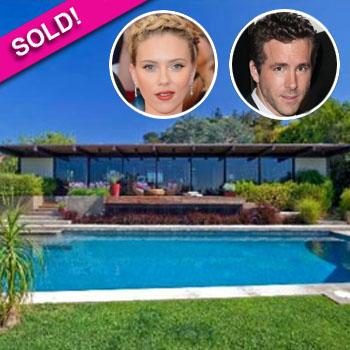 Ryan Reynolds and Scarlett Johansson's marriage fizzled out in almost record time but the love nest they bought as a couple proved to be red hot in an otherwise cold real estate market.
The former pair has sold their house in L.A's Los Feliz neighborhood for $3.5 million. That's just $100,000 under what they were asking, and the sale took place in just four months.
The pair even made a slight profit! They paid $2,489,000 when they bought it in 2010.
Article continues below advertisement
The stylish home was of post and beam design, with walls of glass offering sensational views.
It has two spacious bedrooms and three baths in 2,835 sq. ft. Of special note, the property has a salt water pool.
Ryan and Scarlett had one of Hollywood's friendliest divorces, and both have moved on to other romances.
RELATED STORIES: