'It's Like I'm Dead To Her.' Adele's Dad Says He Hasn't Seen Singer Since 2011 Or Met His Grandson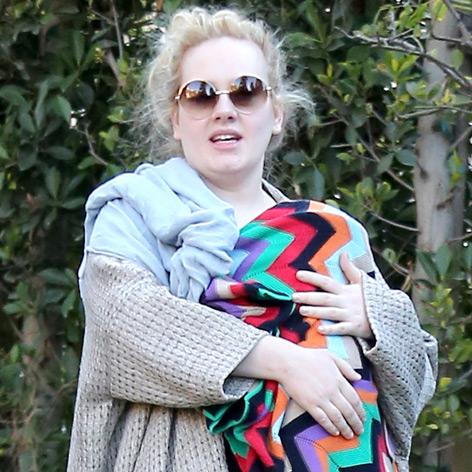 Adele's father is opening up about his rift with his superstar daughter, revealing that she won't speak to him, or allow him to meet his new grandson.
In an interview with The Mail On Sunday, Mark Evans says the Skyfall singer cut him out of her life in 2011 after he gave an interview about the Oscar nominee.
Now he says not only has he not met her boyfriend Simon Konecki, he hasn't met Adele's three-month-old son.
Article continues below advertisement
"I've left messages on her phone, I've written to her and I've sent her birthday and Christmas cards but it's like I'm dead to her," he told the UK newspaper.
"I'm not interested in her celebrity status or her money. I just want my daughter back and I want to be a proper granddad to the little one."
The British star is fiercely private and hasn't revealed her baby son's name. Although rumor has it the little boy is called Angelo James. Her 49-year-old dad claims he too found out his grandchild's name through the press.
"Not only did I hear I was going to be a granddad for the first time via the media, I found out the same way that she's calling the baby Angelo James…" he said.
"I'm not sure why she's chosen James, other than a reference to James Bond, and God alone knows where Angelo has come from.
"It's very LA, isn't it?"
Despite their rift Evans says he's very proud of his daughter, but he won't be watching her when she performs at the Oscars next month.