Adele's Heartbreak Over Bisexual First Love Is Revealed In New Biography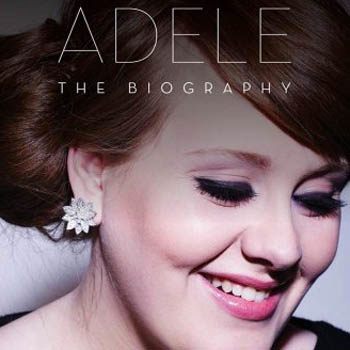 By Debbie Emery - RadarOnline.com Reporter
Adele's hit song 21 famously tells the story of a painful breakup, but a new biography reveals that it was far from the first time she had her heart broken, and RadarOnline.com has details on her ill-fated teenage love affair with a bisexual boyfriend.
In the upcoming book Adele: The Biography, author Marc Shapiro reveals that the British singer fell head over heels with a still unnamed boy when she was 18 – and the relationship was doomed from the start.
Article continues below advertisement
"One thing we know… Is that it was a first love gone terribly bad," writes Shapiro in the book that will be released on July 17. "While wise in the ways of the world, she was still a young girl when it came to affairs of the heart."
Adele had been friends with the mystery man for a while and friendship became something else on her 18th birthday. "Adele had professed her love and he did the same," reveals the author. "She had known he was bisexual but, in the rush of romance, felt they could make it work."
Sadly, she couldn't be more wrong.
"Four hours after laying their emotional cards on the table, the boy ran off with one of Adele's gay friends!" says Shapiro.
"'Great!'" Adele reportedly said in a moment of candor recalling her devastation. "We weren't even officially going out yet and you've cheated on me already!'"
Despite the extreme infidelity, the Someone Like You singer was willing to give it another shot, and she immersed herself in the drama of intense love and betrayal with a boy who treated her badly for the next four months.
Article continues below advertisement
"He would continue to cheat. Adele would drink more than normal to salve the heartbreak. But ultimately it was the inability of having a relationship with a bisexual boy that pushed Adele to the edge," explains the writer.
"'All the things I wanted from a boyfriend, he was never going to be,'" she declared on her official web site biography. '"I was so jealous and I couldn't see myself fighting off boy as well as girls.'"
By August 2006, her fling with the guy she called "a wrong 'un," came to a violent end when she found out again about his cheating ways and she slapped him in the face during a 6 a.m. argument in a pub one morning.
At least one good thing came out of his adultery, as the philanderer inspired Adele's first album.
To pre-order Adele: The Biography by Marc Shapiro, visit Amazon.com or Barnes and Noble.
RELATED STORIES: