Rob Pattinson Admits To Argument With Adele: 'I Regret It'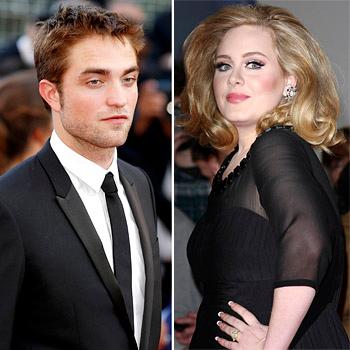 By Amber Goodhand - Radar News Editor
Twilight actor Robert Pattinson sank his teeth into pop star Adele in February at the Grammys and now he reveals his remorse for the altercation.
"I had this argument with Adele, which is probably the most ridiculous thing I've ever said," he told Canada's George Stroumboulopoulos Tonight.
"I was saying, 'You know, you can really just like reach for it,' and she was like, 'You do realize I am like the biggest-selling female artist ever?'"
Article continues below advertisement
Rob, 26, explains that's when he decided to get into it with her.
"And I just for some reason just decided to get into an argument with her," he said.
"I woke up the next day really regretting the whole thing."
Rob famously dates his co-star Kristen Stewart, and together they feed off each other's awkwardness, which the Brit says suits them both perfectly.
"I've always been like this. I'm one of those people who is dying to go to the party and then when I get there I just hang out in the corner with the people I came with, not talking to anybody else anyway," he said.