President Barack Obama: Time Magazine's Person of the Year For 2nd Time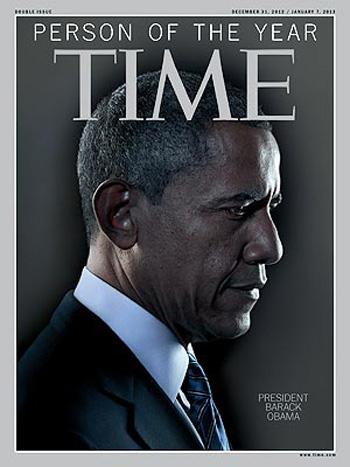 Time Magazine's Person of the Year for 2012 is President Barack Obama, the magazine's managing editor Richard Stengel said Wednesday on the TODAY show.
"He's basically the beneficiary and the author of a kind of a New America, a new demographic, a new cultural America that he is now the symbol of," Stengel said, crediting the president for winning over the voters that "actually don't care about politics" in his triumph over Mitt Romney last month.
Article continues below advertisement
"Using the coalition of the ascendant young voters, millennials, Hispanics minorities, he's creating a new alignment, a kind of realignment like Ronald Reagan did 40 years ago."
The award is given to the individual the magazine felt had the biggest impact on the world during the year.
The president, who also won in 2008, was hailed by the magazine for "finding and forging a new majority, for turning weakness into opportunity and for seeking, amid great adversity, to create a more perfect union."
In illustrating the commander-in-chief's enduring popularity, the magazine noted, "He will take the oath on Jan. 20 as the first Democrat in more than 75 years to get a majority of the popular vote twice.
"Only five other Presidents have done that in all of U.S. history."
Runners-up to the vaunted honor include Bill and Hillary Clinton, Yahoo! CEO Marissa Mayer, Pakistani women's rights advocate Malala Yousafzai, Apple CEO Tim Cook and Egypt President Mohamed Morsi.