Star Trek Into Darkness – First Look At New Trailer!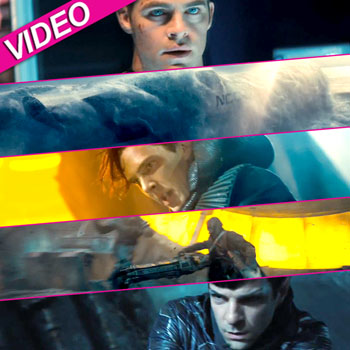 Article continues below advertisement
"You think your world is safe. It is an illusion," Cumberbatch's voice threatens in an ominous tone. "A comforting lie told to protect you. Enjoy these final moments of peace. For I have returned to have my vengeance.
"So," Cumberbatch calls to Kirk as the Enterprise's captain approaches. "Shall we begin?"
The first Star Trek remake, released in 2009, earned more than $385,494,555 worldwide.
Its sequel, Star Trek Into Darkness - shot in 3D - will hit theaters in the U.S. on May 17, 2013.