Exclusive
Seven Things You Didn't Know About Maxim Stunner Scottie Thompson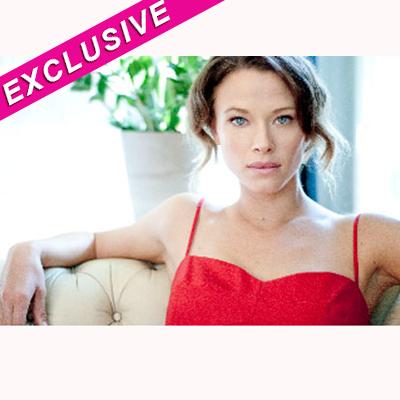 With runway-ready looks and a Harvard-educated mind, Scottie Thompson is a dangerous convergence of beauty and brains.
After gradating from the Crimson in 2005 with a bachelor's degree in performance studies, the up-and-coming actress made the trek from Cambridge to Hollywood, where she's been making her mark with parts in hits like NCIS, Star Trek, Bones and Skyline ever since.
With a growing profile, more people are taking notice of the ravishing Richmond, Virginia native, as she's been Maxim's "Girl of the Day," one of Askmen.com's "Top 99 Most Desirable Women," and was featured in Star magazine.
Article continues below advertisement
The 30-year-old actress and star of TNT's new holiday mystery movie Deck The Halls gave RadarOnline.com exclusive access to seven things you may not know about her.
7. She's got an intercontinental intellect: "I worked as a travel writer for the budget travel guide Let's Go Greece during college," Scottie told us.
6. She's oh-so-nimble: Scottie's not only a certified Pilate's instructor, but an experienced ballerina, whose honed the beautiful craft in stints with the Richmond Ballet, the Harvard Ballet Company and many theater productions.
5. She's trilingual: In addition to English and French, Scottie is fluent in Wolof, the native language of West Africa's Wolof people. "I learned it while studying abroad in Senegal," she told us.
4. She's a video vixen: Scottie's appeared in the music videos for the Counting Crows single You Can't Count on Me and Bon Jovi's What Do You Got?
3. She's worked in all aspects of show business: In addition to her experience in movies, TV, music and ballet, she also "worked as a concessions girl in a movie theater for a year."
2. She's got a few lucky charms: "I wear at least five necklaces from special places I've been, and people I know, every time I fly to keep me safe," Scottie told us.
1. She's a believer: "My favorite animated movie is The Last Unicorn," Scottie said. "I believe in unicorns."
Deck The Halls premieres Tuesday, December 20 on TNT at 9/8c.
RELATED STORIES: