Simon Cowell Confirms He's Dating Carmen Electra!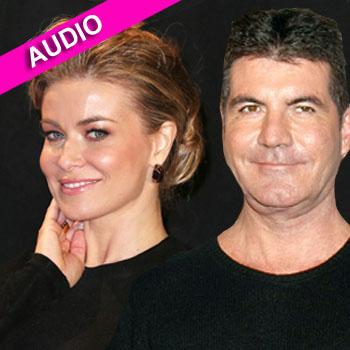 Simon Cowell and Carmen Electra are an item!
The British music mogul confirmed the news to Ryan Seacrest Wednesday, saying he and the I Like It Loud singer are "people who date.
"She's adorable, isn't she?" the wry personality joked.
Carmen, 40, told Access Hollywood last month that she and the 53-year-old music mastermind cozied up to one another working together on Britain's Got Talent, where she served as a guest judge.
Article continues below advertisement
"He's so cute. He is adorable. He's actually a sweetheart … I really liked him. I think he's really cool," she gushed. "Now, obviously, he's in Los Angeles with X Factor and we started to hang out and we became friends … I think he's a great guy."
Carmen had previously dated Prince and musician Robert Patterson, with past marriages to Dennis Rodman and Dave Navarro. Simon's past lovers include model Jasmine Lennard, makeup artist Mezhgan Hussainy and TV host Terri Seymour.