The X Factor Turmoil: L.A. Reid Not Returning To Show, Britney Spears Also Unlikely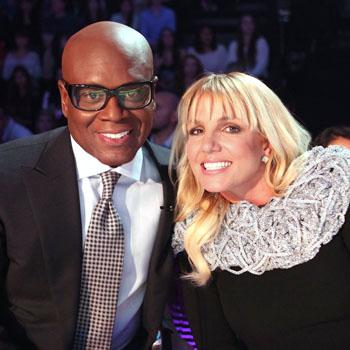 Simon Cowell's re-vamped The X Factor is not the spectacular ratings success he hoped it would be, and now that L.A. Reid has dropped the bombshell news that he has called it quits, the show has been thrown into serious turmoil!
"I have decided that I will not return to The X Factor next year," L.A. told Access Hollywood on Thursday night, sending shockwaves through the show.
"I have to go back, and I have a company to run that I've kind of neglected, and it saddens me a little bit, but only a little bit," the music mogul said.
Article continues below advertisement
The addition of Britney Spears and Demi Lovato as celebrity judges with mega-star wattage brought in some more viewers, but as RadarOnline.com previously reported, Britney's future on the show is up in the air.
"Britney, who was signed on a one-year deal, is the first person who will be expected to have her salary chopped. She is on a $15 million contract, which is absurd given that there's been no huge surge in the ratings," an insider revealed.
Competing with NBC's The Voice, a runaway hit, and with American Idol's dramatic return with dueling divas Mariah Carey and Nicki Minaj, The X Factor gig for Britney may not continue on Fox.
"Problem is, when Britney signed that contract she expected to make more if an extension for a third season was agreed. That won't be the case now, and it is highly unlikely Britney will accept a pay decrease."
As the finals are set to air next week, no announcements are being made about L.A.'s replacement or if Britney will be returning, but the drama surrounding the judges has heavily over shadowed the competitors in The X Factor.