Exclusive
Another Day Another Dirty Fight! Nik Richie At War With PETA Over Sarah Jessica Parker 'Horse Face' Fake Ad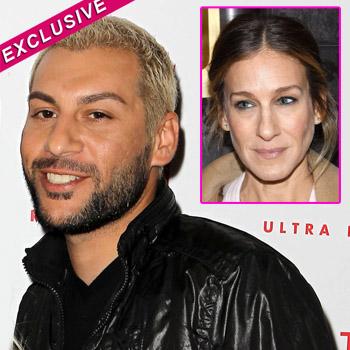 Article continues below advertisement
EXCLUSIVE DOCUMENT: PETA Blast The Dirty Founder Nik Richie Over Mock SJP Horse Ad
The poster of the mock ad wrote: "Nik, I'm dying laughing. PETA put out this flyer with Sarah Jessica Parker confirming what everyone is thinking, SHE LOOKS LIKE A HORSE! Great marketing PETA! I wonder if SJP was in on the joke?"
To which Richie replied: "That is so messed up by PETA, tricking the Queen of all Horse faces to be the face of their Horse campaign."
Shortly after the mock ad was posted, Richie was sent a letter from PETA demanding that he immediately remove the post and all comments.
"PETA is not associated with this fake advertisement in any way, and any claim to the contrary is utterly false and defamatory. Furthermore, the advertisement must be removed because it illegally uses without permission PETA's trademarked logo and Ms. Parker's name and image."
Article continues below advertisement
Richie is standing firm though and refusing to remove the post, telling RadarOnline.com exclusively: "I'm not removing this image. The PETA organization is known for being media whores. I personally don't believe them. Using Sarah Jessica Parker's image to save horses because she has a horse face is classless. They owe SJP an apology."
Meanwhile, despite demanding the fake ad be taken down, PETA were keen to reiterate that they fully support the issue at hand.
"PETA is, however, opposed to the cruelties in the horse racing industry in which horses are forced to run before their bodies are physically mature, are forced to race even after they are injured and are drugged to mask their pain," they write. "When they stop winning or become injured, many horses—more than 1,000 thoroughbreds and standard breds per month—end up in slaughterhouses in Canada, Mexico, or Japan, where they are turned into dog food or exported for human consumption."