Inside The Life Of Former Child Actor-Turned-Murderer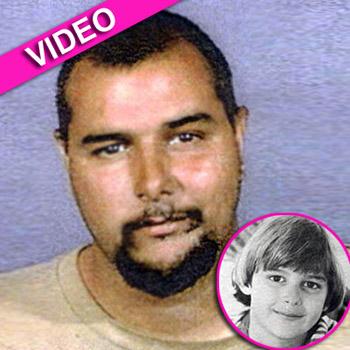 From Danny Bonaduce to Macaulay Culkin to Lindsay Lohan, the annals of Hollywood are filled with cautionary tales of "Too much, too soon," but the case of former child actor Manuel Benitez might be among the most jaw-dropping we've ever seen.
Now, Investigation Discovery's Final Cut takes a closer look at Benitez (Stand and Deliver, Pee-wee's Big Adventure) who did not attain huge fame, but the results were just as tragic.
Article continues below advertisement
Benitez, who acted under the name "Mark Everett," killed his girlfriend Stephanie Spears eight years ago, bludgeoning her with a dumbbell before going on the lam with their then-3-year-old son, Benjamin.
He evaded authorities for four years, landing a spot on the FBI's most wanted list and being profiled on America's Most Wanted. But the fugitive's chickens came to roost in 2008, when officers cornered him at a restaurant, culminating in a hostage situation that left Benitez dead and his child wounded.