Macaulay Culkin 'Sad And Lonely,' Living As A Child, Says Pal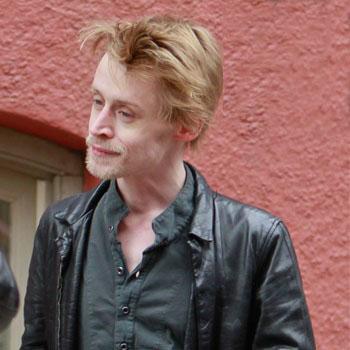 A depressed Macaulay Culkin has regressed to childhood tendencies in his adult years, sources say in a new report coming off the heels of the National Enquirer's bombshell story linking the former child star to heroin abuse.
An insider says Culkin, who gained worldwide fame playing precious kid Kevin McCallister in 1990's Home Alone, has been "trying to relive his youthful days" hosting dress-up parties in which guests are invited to come dressed as a movie character or dinosaur.
Article continues below advertisement
One former show business colleague called the child star "a sad and lonely figure.
"He likes to live as a child," the source said. "Growing up has not been good to Macaulay."
Contributing to his sadness, insiders say, is his inability to get roles: The 32-year-old, who showed off his dramatic chops in movies like 1992's The Good Son and 2007's Sex and Breakfast, had his last major role three years ago on NBC's short-lived series Kings.
"He isn't acting, but not by choice," an actor acquaintance of Macaulay's told People. "He is vocal about wanting to revive his career, and he gets scripts and reads for parts."
Sources have also pointed to his breakup with actress Mila Kunis last year as a trigger for his downward spiral.
Home Alone made more than $476 million worldwide, and spawned two sequels, cementing Macaulay as the premiere child star of the 90s.