Macaulay Culkin Bails On DJ Gig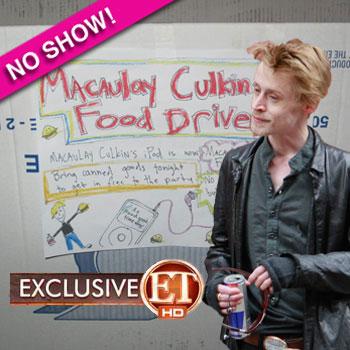 Just 24 hours after being spotted looking alarmingly thin, Macaulay Culkin bailed on his monthly DJ gig at Le Poisson Rouge in New York City.
Instead of a live appearance, Culkin dropped off an ipod with his playlist, and put out a box to collect canned goods in exchange for free admission.
It was a troubling development in light of Culkin's recent appearance, as seen in a photo aired on Entertainment Tonight, that had everybody talking.
Article continues below advertisement