Anything Kim Can Do, Kris Can (Not) Do Better! Humphries' Cringe Worthy 'Home Video' Has Nothing On Kardashian's!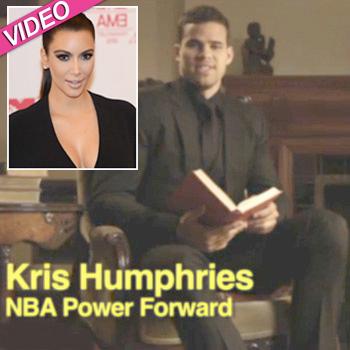 Article continues below advertisement
The Brooklyn Nets star is seen solving the debt crisis in Greece, claims that he is the nation's number one contributor to National Public Radio, and helps make the perfect spaghetti sauce.
And Kris is even called by the president! An asteroid is heading towards Earth and he's going the only one who can save the world.
Who knew Kim's soon-to-be-ex had such a good sense of humor?