Camille Is That You? Kelsey Grammer's Wife Kayte's Hair Looks Surprisingly Similar To His Ex!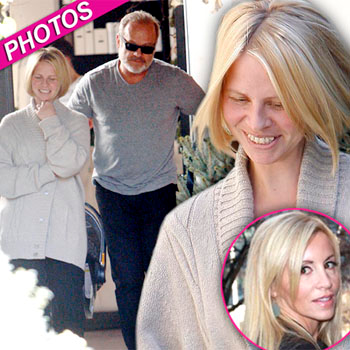 Article continues below advertisement
At a Halloween party, Kayte was accused by Kim and Kyle Richards of dressing like Camille with a blonde wig, and now she's showing off her blonde tresses that have replaced her ginger do.
At the salon proud papa Kelsey carried the baby in a car seat, clearly having learned his lesson from the incident at LAX where Kayte was driving around the airport with the baby in her lap and not in a car seat.
RELATED STORIES: