Jessica Biel Dishes On Marital Bliss With Justin Timberlake: Skinny Dipping And Baking Pies!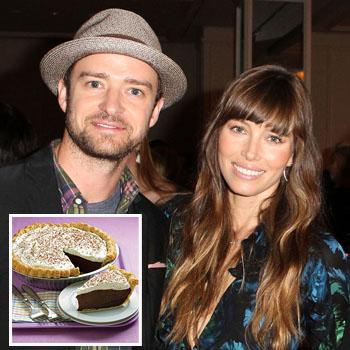 Article continues below advertisement
However, settling into domestic life isn't all that bad for the Hitchcock star, who reveals what it means to her to be married.
"It means always having someone there to open the pickle jar," Biel says. "Someone to change a lightbulb. Someone to take out the garbage. To share the ups and downs with, have adventures with. Someone to go swimming naked with. That kind of thing."
And in addition to his painfully good looks, undeniable talent and famous sense of humor, how does Timberlake keep her happy?
Gerard Butler's Big Regret: Jessica Biel Is 'The One That Got Away'
Justin Timberlake Issues Groveling Apology Over Highly Insensitive Wedding Video