Justin Timberlake Issues Groveling Apology Over Highly Insensitive Wedding Video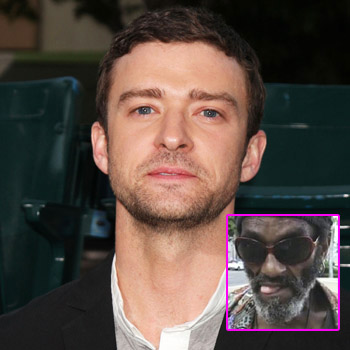 By Jon Boon - Radar Reporter
Newlywed Justin Timberlake has issued a groveling apology over a highly insensitive wedding video that mocked homeless people, RadarOnline.com is reporting.
The SexyBack singer, who married Jessica Biel in a glitzy $6.5 million ceremony in Italy last week, said the clip was "distasteful" and he had no idea of its existence in an open letter on his website.
Timberlake, 31, posted: "My friends are good people. This was clearly a lapse in judgment which I'm sure no one who is reading this is exempt from. But, I don't believe it was made to be insensitive.
Article continues below advertisement
"More so, I think it was made as a joke on me not having that many friends attending my own wedding (which IS kind of funny if you think about it).
"I think we can all agree that it was distasteful, even though that was not its intention.
"I want to say that, on behalf of my friends, family, and associative knuckleheads, I am deeply sorry to anyone who was offended by the video. Again, it was something that I was not made aware of. But, I do understand the reaction and, by association, I am holding myself accountable."
The video was made by Timberlake's good friend Justin Huchel and it showed real homeless people on the L.A. streets pretending to be acquaintances who couldn't make it to the nuptials.
It opens with the words "Greetings from your Hollywood friends who just couldn't make it," splashed across the screen, before a toothless homeless man chimes in.
"Jessica and Justin, I haven't seen ya'll in a long time," he spits. "My gift is in the mail."
Article continues below advertisement