Exclusive
Justin Timberlake & Jessica Biel Will Make Great Parents, Just Not Yet, Says Grandmother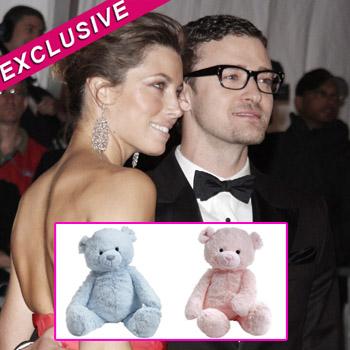 Article continues below advertisement
"I don't think they will rush it though. I'm not sure they can. They are both away so much that it would be hard to take care of a baby together and I know Justin would want to be there.
"Also, I don't think I'm ready to be a great-grand-ma-ma just yet!"
As RadarOnline.com previously reported, Justin, 31, was devastated that his beloved grandparents were unable to attend his lavish Italian nuptials, due to his grandfather William Bomar's dementia and recovery from intensive heart surgery.
Unfortunately, the distance from Tennessee to Italy was just too far to make attendance possible, Justin's maternal grandmother lamented.
"I am so upset I couldn't be there," Bomar told Star magazine. "I told Justin I wish I could be but it was just too far. He understood completely.
"My husband had heart surgery and is healing but its better he be in the nursing home so people can watch after him. I am always there… before you know it I'll be in a nursing home too!
Article continues below advertisement
"I go there every day to check up on him… no one is around and with the wedding everyone is gone, so I needed to be with my husband. Justin and his grandfather are very close. Justin called us the other day and told us how much he loved us. He wishes we could have been there.
"Lynn wants to get him out of the nursing home as soon as she gets back from Italy. Hopefully she won't be traveling as much so she can help," Sadie explained.
Despite her health concerns towards her beloved husband, Sadie was keen to reveal how fond the family is of Justin's blushing bride.
"Lynn has been so excited and it's all she's been talking about for months and months and months. We love Jessica," she gushed.
And Bomar even had kind words for Justin's ex Britney Spears, but believes he chose the right girl in Jessica.
"I haven't met many of his girlfriends. I've met Jessica a lot and just adore her with Justin. We all love Jessica. She is an all-round girl. I did love Britney too, but that was so long ago. Britney and Justin have grown up and changed a lot since those days. I bet Britney is happy for him though. Britney seems happy on that TV show.