Exclusive
Jenelle Evans' New Hubby 'Just As Much Of A Mess As She Is!' Says Friend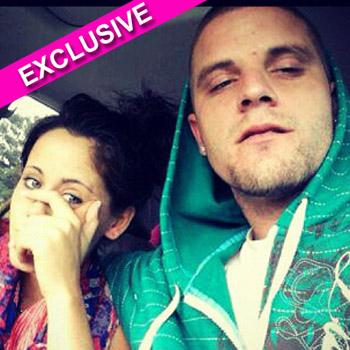 Article continues below advertisement
"He is just as much of a mess as she is! They're seriously a disaster together."
As RadarOnline.com previously reported, Jenelle and Courtland tied the knot in a magistrate's office in North Carolina on December 4, straight after his appearance for felony charges in another court room.
"Courtland's own legal and drug problems are going to be just as bad as Jenelle's, and she didn't make the best decision getting married so quickly to him," the source said.
Jenelle, who turns 21 next week, had been hoping to get back custody of her young son Jace from her mother Barbara Evans, but the source said they're worried about that happening now that she's married to Courtland.
"He just doesn't seem to be the best influence on her, or for her," the source said. "Jenelle has a lot of problems and Courtland isn't going to make them any better or go away."
And just this week, Jenelle suggested she has babies on the brain. "Sometimes I wish I had a little girl right now !!!" Jenelle tweeted along with a picture of some glittery pink Michael Kors kid's shoes. "Ugh later on the future maybe but these are SO cute !!!!"