Brandi Glanville Shares Her Dating Advice!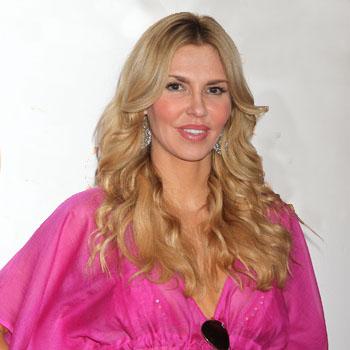 Two years after her divorce from Eddie Cibrian was finalized and now a single lady actively back on the dating scene, Brandi Glanville is sharing her own special recommendations for how to handle the first night out with a new guy.
"2 drink max on 1st dates,NEVER wear cute chonies esp. If he is super HOT,dont talk about ex's&be who u r not who u think he wants u2b ;)," The Real Housewives of Beverly Hills star tweeted on Friday.
Article continues below advertisement
Her "ex," of course, is Eddie Cibrian who left Glanville for singer LeAnn Rimes in 2009.
Glanville also used her Twitter page to promote her new clothing line, Brand B, and her upcoming book, Drinking and Tweeting: And Other Brandi Blunders, that's set for a February 12 release.
At least she's not using those 140 characters to feud with Rimes!
The two have been uncharacteristically civil to each other through the holidays.