Emily Maynard's Dark Family Secrets Revealed — An Arrest And A Murder!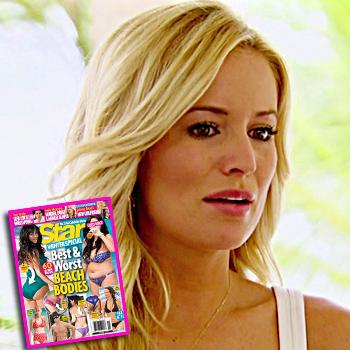 Former The Bachelor and Bachelorette star Emily Maynard -- who recently reunited with on-again/off-again beau Jef Holm -- presents herself as the perfect Southern belle, but she carries with her some dark family secrets -- one of her uncles was convicted on a cocaine distribution charge, and another was shot to death in cold blood!
"There's a dark side to Emily's family that she doesn't want the world to know about," a family insider tells the new issue of Star.
Article continues below advertisement
"Especially given that she's put herself out there -- twice -- on hit TV shows that draw millions of viewers in part because of the contestants' embarrassing revelations that always seem to come to light."
In one of the cases, Emily's uncle, John Robert "Bobby" Mullins III, now 60, was arrested by authorities in Tazewell County, Virginia in May 2000 on a felony charge of "distribution of cocaine," according to local court records obtained by Star.
Mullins later pled guilty to a lesser felony charge of "distribution of cocaine as an accommodation," meaning it was not for profit. He was sentenced to three years in jail, which was suspended. He was then placed on three years of supervised probation.
"Bobby turned his life around after that and became a new man," a family insider tells Star. "He's close with Emily and extremely proud of everything she's accomplished."
Article continues below advertisement