Exclusive
Tina Simpson Believes She Was Spied On By Joe's Sister, Claims Source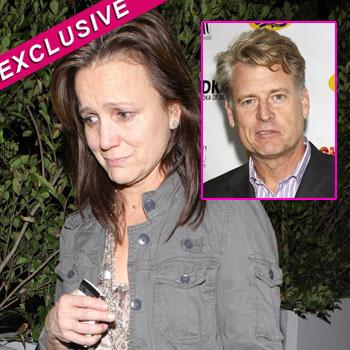 By Jon Boon - RadarOnline.com Reporter
Tina Simpson believes that her soon-to-be ex-husband Joe asked his sister, Sally Lee, to spy on her over the years, a source tells RadarOnline.com exclusively.
The mom of Jessica and Ashlee Simpson is convinced she was being "watched" because Joe, 54, claimed he couldn't trust her, according to a source close to the family.
And the fact that Sally's husband, Steve Lee is now Joe's attorney in her divorce case has tipped Tina, 52, over the edge, says the source.
Article continues below advertisement
"I think Tina has become quite paranoid about this… she thinks Joe has had her watched," an insider tells RadarOnline.com.
"Ever since she discovered Steve was representing Joe in their divorce case, Tina's been suspicious about her relationship with Sally.
"I think that when Tina thinks about how much time Sally spent with her she starts to believe that Sally was there to spy on her.
"Sally often joined Joe and Tina on family trips, and I think that Tina found that quite strange, especially since she wasn't allowed to bring any of her own family. Sally got a special pass.
"Joe had a tough time trusting Tina, so that could have been a reason for him to have his sister keep tabs on her.
"He could also have done it to mask his own guilty conscience too," the insider says.
As RadarOnline.com previously reported, Tina was left devastated by Joe's choice of attorney in their divorce battle.
She counted both Steve and Sally as close friends, and she can't believe that Joe has hired the Texas-based lawyer.
Article continues below advertisement
"Tina doesn't understand why Joe has dragged their close friends into their divorce proceedings," a source close to the Simpson family previously told RadarOnline.com.
"Joe, Tina, Steve and Sally all hung out together and Tina believed she was especially tight with Sally. Now, Tina doesn't know what to believe, thinks she's been stabbed in the back by all three and it's left a bitter taste in her mouth.