Sam Worthington's Mugshot: Arrested For Alleged Drunken Brawl in Atlanta!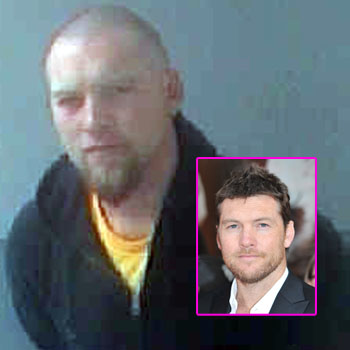 By Jon Boon - RadarOnline.com Reporter
Aussie actor Sam Worthington was arrested after clashing with a doorman in Atlanta over the weekend, and RadarOnline.com has his completely unrecognizable mugshot!
The Avatar star appears more villain than hero as he sports a shaved head and a long goatee beard as poses for his booking photo.
Sam, 36, was refused entry to Vortex Bar and Grill restaurant because he appeared highly intoxicated and is alleged to have pushed a doorman twice and used profanities to voice his displeasure. Sam was also believed to have lacked the proper identification to enter.
Article continues below advertisement
Sam reportedly told the bouncer he was a DEA agent – but that claim fell on deaf ears.
The doorman pepper sprayed an irate Sam and handcuffed him until the cops arrived on the scene, according to a police report.
Sam was taken into custody by authorities and later charged with disorderly conduct.
However, on Monday, charges against Sam were dismissed when the doorman failed to appear at court for the hearing.