Padma Lakshmi: 'I Gain 10 To 15 Pounds Each Season Of Top Chef, Then Spend 12 Weeks Working It Off!'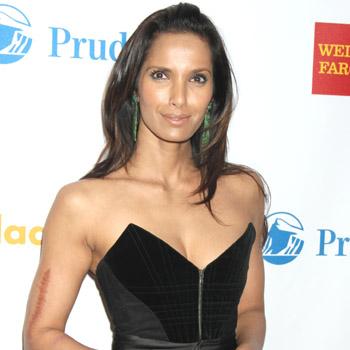 Eating for a living definitely takes its toll on Padma Lakshmi's body!
The Top Chef host and former model, who is hailed for her smokin' hot body, reveals to Playboy how much weight she gains for the love of her job and how she has adapted her lifestyle to keep it under control – and RadarOnline.com has the details.
"I'm lucky," admits the 42-year-old when asked how she looks so sensational when she eats so much. "I have a fast metabolism, I'm tall, and my digestive tract is ironclad and can really take a beating."
Article continues below advertisement
It also helps that Padma has a spectacular sense of style, and knows how to hide the extra weight by dressing strategically.
"Having been a model for 15 years, I also know a thing or two about how to dress if I've put on a few pounds," she says.
But at the end of the day, there is no way to avoid the drastic weight gain when she is filming, so she spends a significant amount of time in the gym to drop the pounds after filming ends.