Max The Dog Recovering From Falling Tree That Killed His Owner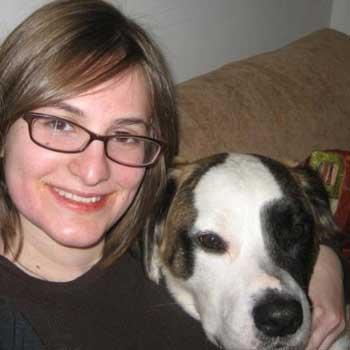 Max was being walked by his owner, Jessie Streich-Kest, and her friend, Jacob Vogelman, in Brooklyn's Ditmas Park Monday night, when a giant tree fell on them.
It was 12 hours later before their bodies were discovered, along with Max who had sustained life-threatening head injuries.
He was taken to Verg South, an emergency veterinary hospital, reports ABC News where he's become something of a symbol of the resilience of New Yorkers struggling to rebuild their lives.
Article continues below advertisement
"It's just a testament to Max's spirit that he pulled through this tragedy," veterinarian Brett Levitzke, who is treating the dog, told ABC.
"It's also a testament to his owner that she went to a local shelter and saved putting him to sleep," he said. "That's why the whole story is really heartbreaking, but hopefully it will have a happy ending for Max."
Max had been adopted from an ASPCA shelter by Streich-Kest, a special education teacher, two years ago when she first moved to Brooklyn.