NYC Mayor Cancels Marathon After Hurricane Sandy Outrage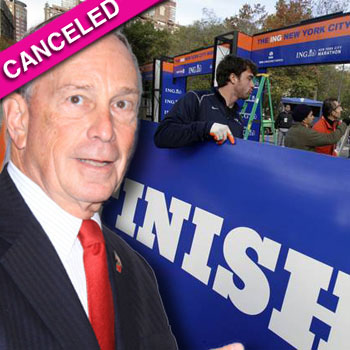 The Hurricane Sandy devastation in New York City is so severe that Mayor Michael Bloomberg was forced to reverse his decision to hold the marathon this weekend.
Groups were outraged that the Mayor had planned to go ahead with the historic race despite people within the city limits who still don't have power or are still in shelters and haven't been able to return to their homes.
He announced Friday that the race would not be held on Sunday.
Article continues below advertisement
"The marathon has always brought our city together and inspired us with stories of courage and determination. We would not want a cloud to hang over the race or its participants, and so we have decided to cancel it," he said.
The race, which had been expected to bring thousands of people to the city, had been slated to start at Fort Wadworth on Staten Island, one of the hardest hit areas in the city.