Eddie Cibrian & LeAnn Rimes In Crisis?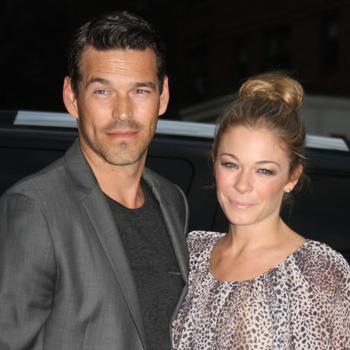 The relationship between LeAnn Rimes and Eddie Cibrian has hit a crossroads as the holiday season approaches, and we've got all the details for you right here on RadarOnline.com.
A source close to the situation tells Star that the Playboy Club star is "sick and tired of the chaos" that comes with the How Do I Live singer.
"It never seems to end," the source said. "He can't take all of the drama anymore. He told her he needs some time alone to get his head together."
Article continues below advertisement
A source also tells Star that LeAnn,30, is trying to "save" her marriage by having a baby.
"She's taking vitamins and charting her cycle, and she's even putting on a few pounds, hoping it will help her conceive," the source said. "Her goal is to be pregnant in 2013, no matter what -- even if she has to try IVF. She blames some of her emotional problems on not having a baby of her own.
One thing that's held the 39-year-old actor from furthering distancing himself from LeAnn, the source tells Star, is dollars and cents.
PHOTO: LeAnn Rimes & Brandi Glanville -- BFFs?
"Eddie has to pay child support for his sons with Brandi Glanville, Mason and Jake. And let's face it, his career is at a standstill. LeAnn is the breadwinner and he's not about to destroy that gravy train. But he's checked out emotionally.
"Being with LeAnn is a lot of work," the source tells Star. "Eddie's starting to question whether it's even worth it."