'Elmo' Accuser Withdraws Allegations Of Underage Gay Sex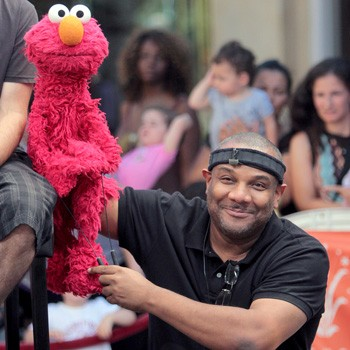 By Jon Boon - Radar Reporter
The 24-year-old man who accused Kevin Clash, the voice and puppeteer of Sesame Street favorite Elmo, of having underage gay sex with him has recanted his allegation.
Andreozzi & Associates, the law firm representing the unknown accuser, said in a statement that "he wants it to be known that his sexual relationship with Mr. Clash was an adult consensual relationship." And, "he will have no further comment on the matter."
Article continues below advertisement
As RadarOnline.com reported, Clash, 52, who had taken a leave of absence from the show to challenge the allegations, admitted he was glad the accuser had dropped the case.
"I am relieved that this painful allegation has been put to rest. I will not discuss it further," Clash said in a statement through a spokeswoman.
The accuser had first reported his allegation to the Sesame Workshop, the company that produces Sesame Street, claiming he had a sexual relationship with Clash that began when he was just 16.
The Sesame Workshop said they fully investigated the claim, using outside investigators, over several months. "We took the allegation very seriously," a spokesperson said.
As Elmo, Clash has achieved worldwide fame and was also the subject of a 2011 documentary Being Elmo: A Puppeteer's Journey.
But his sexuality was a tight-lipped secret."I have never been ashamed of this or tried to hide it, but felt it was a personal and private matter," he said in a statement.