Elmo Puppeteer Kevin Clash Takes Leave From Sesame Street Amid Sex Allegations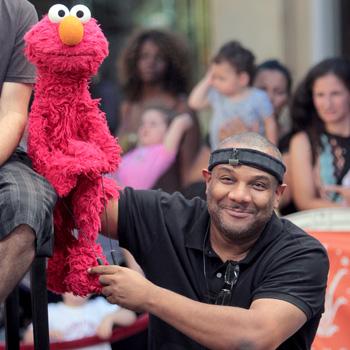 You may not know his name, but you know his work.
Kevin Clash, the puppeteer behind Elmo since 1985, has taken a leave of absence from Sesame Street amid allegations that he had a relationship with a 16-year-old boy, RadarOnline.com has learned.
Representatives for Sesame Workshop said a 23-year-old man reached out to the company in June claiming that he had a relationship with Clash starting seven years earlier.
Article continues below advertisement
"We took the allegation very seriously and took immediate action," the reps said in the statement. "We met with the accuser twice and had repeated communications with him. We met with Kevin, who denied the accusation. We also conducted a thorough investigation and found the allegation of underage conduct to be unsubstantiated. Although this was a personal relationship unrelated to the workplace, our investigation did reveal that Kevin exercised poor judgment and violated company policy regarding Internet usage and he was disciplined."
Clash was then granted leave from the show so he can take action "to protect his reputation." No date was given for his return.
"Elmo is bigger than any one person and will continue to be an integral part of Sesame Street to engage, educate and inspire children around the world," said Sesame Workshop.
The puppeteer reportedly told one media outlet: "I had a relationship with (the accuser). It was between two consenting adults, and I am deeply saddened that he is trying to make it into something it was not."