Katie Holmes Has 'Take Your Daughter To Work' Day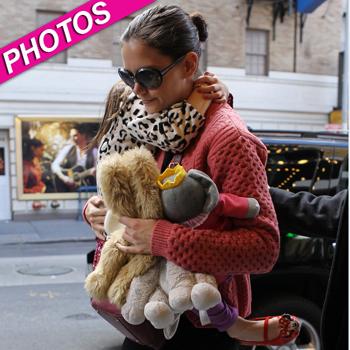 Katie Holmes had a 'take your daughter to work day' on Saturday.
She bundled up Suri and took her with her to rehearsals for her upcoming Broadway play, Dead Accounts.
The 33-year-old Batman star is back to focusing on her role in the new comedy after the drama and devestation of Superstorm Sandy that had Katie's own apartment building without power until late Friday.
Holmes looked stylish as usual in skinny jeans, ankle boots and a chunky sweater and six-year-old Suri was adorable in animal print as they went into the Music Box Theatre.
Article continues below advertisement