'Fat Actress' Jennifer Lawrence Opens Up About Body Image: 'In Hollywood, I'm Obese'!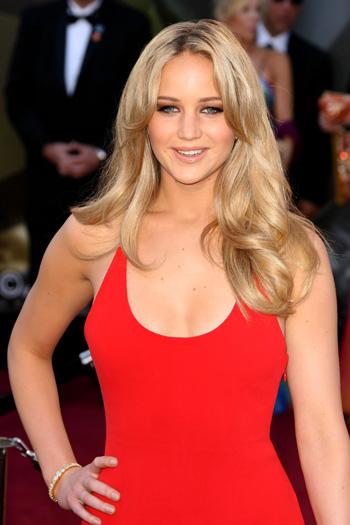 By Leah Ornstein - RadarOnline.com Features Editor
Jennifer Lawrence has no desire to be a skinny starlet -- even for the sake of her career!
The 22-year-old Oscar nominee, who sky-rocketed to international fame in 2012 playing Katniss Everdeen in the blockbuster hit The Hunger Games, reveals in the December 2012 issue of Elle that she is comfortable in her own skin and doesn't care if she is "considered a fat actress" in Hollywood – and RadarOnline.com has the details.
Article continues below advertisement
"In Hollywood, I'm obese. I'm considered a fat actress," Jennifer tells the fashion magazine. "I'm Val Kilmer in that one picture on the beach."
"I eat like a caveman," Lawrence reveals. "I'll be the only actress who doesn't have anorexia rumors."
Although stars like Anne Hathaway, Natalie Portman and Mila Kunis have all resorted to dangerous dieting methods to drop weight for a role, Jennifer swears she will never follow in their footsteps.
"I'm never going to starve myself for a part. I keep waiting for that one role to come along that scares me enough into dieting, and it just can't happen. I'm invincible."
Part of the reason that she refuses to get super skinny for a movie, is that she doesn't want to be a bad role model for her fans.
"I don't want little girls to be like, 'Oh, I want to look like Katniss, so I'm going to skip dinner.' That's something that I was really conscious of during training, when you're trying to get your body to look exactly right. I was trying to get my body to look fit and strong, not thin and underfed."