Exclusive
Jenna Wolfe Upset With Demotion To News Reader On 'Weekend Today,' Erica Hill Is New Co-Host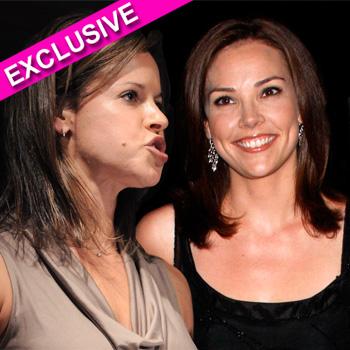 By Jen Heger - RadarOnline.com Assistant Managing Editor
As Erica Hill made her debut as co-host beside Lester Holt on Weekend Today, Jenna Wolfe, who was demoted from that job and is now the show's news reader, is telling friends she is extremely upset about how she has been treated, RadarOnline.com is exclusively reporting.
"After NBC confirmed last week that Erica had been hired as the new co-host, Jenna was told she was being moved to being the news anchor," a show insider tells RadarOnline.com. "This is a huge step backwards for Jenna, and she is obviously extremely upset about it. Jenna doesn't understand why she was essentially kicked to the curb. Jenna doesn't harbor any bad feelings towards Erica, but she is upset with how the network has treated her."
Article continues below advertisement
Meanwhile Hill, who was most recently on CBS This Morning, "has been an immediate hit with the Weekend Today family and crew. Erica is being embraced by everyone, and the crew respects her tremendously. Erica is a true professional and one thing that makes her an amazing journalist is that she works with her producers and welcomes feedback. Erica was credited for humanizing Anderson Cooper with her down to earth humor and outgoing personality when she worked with him on his CNN program. She just brings out the best in people naturally," the source says.