Hector 'Macho' Camacho, Taken Off Life Support, Dead At 50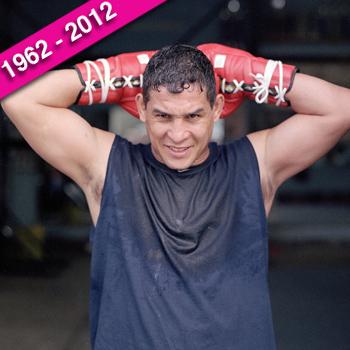 Former boxing champ Hector 'Macho' Camacho died early Saturday in Puerto Rico.
Camacho went into cardiac arrest and was then taken off life support and died shortly thereafter, Dr. Ernesto Torres, the director of the Centro Medico trauma center in San Juan, told the AP.
He won super lightweight, lightweight and junior welterweight world titles in the 1980s for a stunning career record of 79-6-3. He knocked out Sugar Ray Leonard in 1997, ending the former champ's final comeback attempt.
Article continues below advertisement
As RadarOnline.com has been reporting, Camacho was shot in the face on Tuesday while sitting in a car with a friend. Cocaine was later found in the friend's pockets.
Camacho was declared brain dead on Thursday, but his family was still divided over whether to remove life support. His cardiac arrest early this morning made that decision for them.
Camacho's sisters have said they would like to fly his body back to New York, where he grew up, and bury him there. The fighter was raised mostly in Harlem, earning the nickname the 'Harlem Heckler.'