Sesame Street's Elmo Puppeteer Resigns After Sex Allegations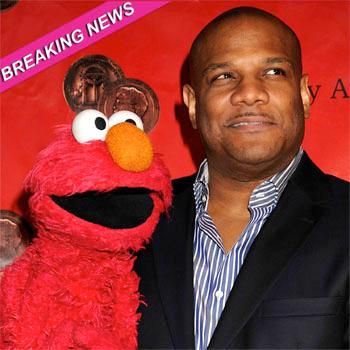 "This is a sad day for Sesame Street," the show said Tuesday after Kevin Clash, the longtime voice behind the Elmo character, resigned in the wake of multiple accusers claiming he'd bedded them when they were underage.
The show issued a statement Tuesday saying, "Sesame Workshop's mission is to harness the educational power of media to help all children the world over reach their highest potential.
Article continues below advertisement
"Kevin Clash has helped us achieve that mission for 28 years, and none of us, especially Kevin, want anything to divert our attention from our focus on serving as a leading educational organization.
"Unfortunately, the controversy surrounding Kevin's personal life has become a distraction that none of us want, and he has concluded that he can no longer be effective in his job and has resigned from Sesame Street."
MORE ON:
hollywood happenings
The 52-year-old Clash, who was was chronicled in the 2011 documentary Being Elmo: A Puppeteer's Journey, was accused of the underage relations with a man, now 24, who said they'd dated since he was 16.
After the first accuser recanted, a second emerged to sue Clash, claiming they'd dated when the former Elmo puppeteer was 32 and he was 15.
Clash, who is gay, said last week that he's "never been ashamed of this or tried to hide it, but felt it was a personal and private matter."