Bye Bye Stripper Heels & Bras! Courtney Stodden Gets A Make Under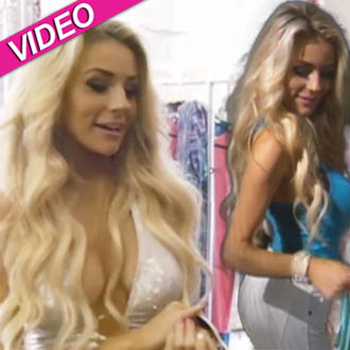 Article continues below advertisement
"I look like a nun!" Courtney exclaims as she dons a strapless navy maxi dress and flat out refuses to wear a pair of granny shorts that she says she would only wear if she "worked in a library."
When she returns to the house in a pair of skin tight white jeans and a turquoise top showing off to her 52-year-old hubby Doug Hutchison that she has all her "naughty bits" covered up she still manages to wreak havoc in the house.
While telling Nik Richie that she wants to "spread her wings and taste new things" his wife Shayne Lamas becomes enraged that Courtney is "flirting" with her husband.
Even Nik agrees, telling the camera that he thinks Courtney wants to "f*ck" him.
Check out the video of Courtney's dramatic "make-under" and watch as drama ensues when her new outfit gets introduced to the house on Couples Therapy, which airs Wednesday on Vh1.