She's No Taylor Swift! Carly Rae Jepsen Would Never Write A Spiteful Song About An Ex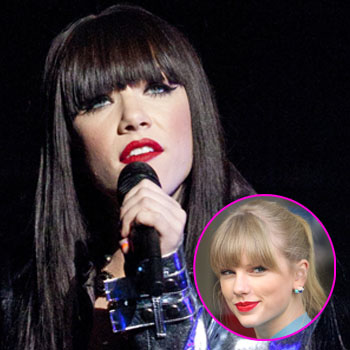 Article continues below advertisement
"Have you ever Taylor Swift-ed a boyfriend?" the fashion magazine asked the 27-year-old, which they clarify as "written a song about him to get even."
"No," she promptly answers. "In a relationship, it's very rarely just one person's fault. For me, it's never like 'You a**hole!' it's more like, 'When did we change sides?'
"I've been really lucky so far. I can look back at someone I've dated and say it may not have been a match for the long-term, but it was never a bad decision."