Watch Your Mouth Ashlee! Simpson Drops F-Bomb In New Music Video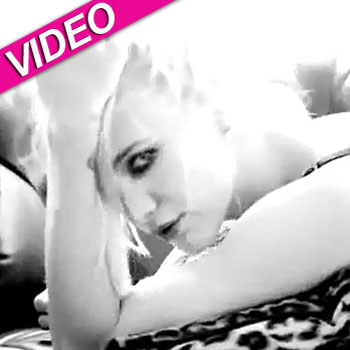 Article continues below advertisement
As she dances around in the video she sings "I'm gonna bang, bang f**k you up," and rocks a short blonde hairdo.
Her proud Papa Joe has been promoting his daughter's new album on his own Twitter page, but she and her sister Jessica and their mother Tina have not been spotted with him since the news of his alleged trysts were reported.
Now a mother of 3-year-old Bronx, Ashlee hasn't released a single since 2008's Little Miss Obsessive and is slowly getting back to work.
Check out her new video (WARNING: the song has the F-word) and tell us in comments if you like Ashlee's new song.