Exclusive
Ariel Winter's Mom Filed Police Report Alleging She Found Daughter In Bed With Boyfriend AFTER She Lost Custody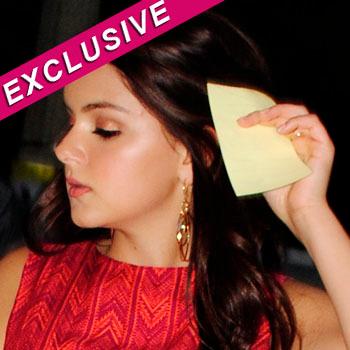 Article continues below advertisement
"The timing of Chris filing a police report to cops three days after she lost custody of her daughter is very, very curious and interesting," a source close to the situation tells RadarOnline.com. "Chris alleges she caught Ariel in bed with her boyfriend on September 24. So, why did Chris wait more than two weeks to call cops?"
As previously reported, Gray claimed in court documents for her custody request that their mother made Ariel's life a living hell.
EXCLUSIVE DOCUMENTS: Read The Abuse Allegations Made By Ariel Winter Against Her Mother
"Ariel Workman has been the victim of on-going physical abuse (slapping, hitting, pushing), and emotional abuse (vile name calling, personal insults about minor and minor's weight, attempts to 'sexualize' minor, deprivation of food, etc) for an extended period of time by the minor's mother, Christina Workman. Glenn Workman, father of minor is estranged and incapable of properly caring for minor." The documents state.
Article continues below advertisement
A judge awarded temporary guardianship of Ariel and her estate to her sister because of concerns Christina "receives checks for the minor's work on the television show, Modern Family and mother also has control of the minor's Coogan Account. Prospective guardian requests that the mother be directed to not make any withdrawls from such accounts and that all checks be delivered to the guardian for deposit in the blocked bank account to be established at Bank of America."
Ariel's estate is worth $500k according to the court docs.
Judge Levane also ordered that "the Mother is not have any contact with the Minor pending further Court order."
The next court hearing in this bitter family drama will take place on November 20 and Ariel's mother is expected to attend the proceedings.
"The judge will almost certainly ask Chris about the delay in going to cops about claims she found her daughter in bed with an older man. Chris is going to have a lot of very tough questions to answer," the source said.