Ariel Winter Puts Family Drama Aside For Farmers Market Visit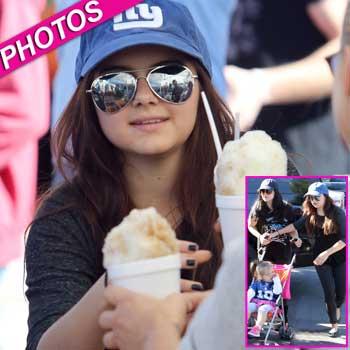 Ariel Winter is not letting her family drama stop her from going out.
On Sunday, the Modern Family star and her sister Shanelle Gray visited the Studio City Farmers Market, and did their best to ignore the staring fans and photographers.
As RadarOnline.com has been reporting, the 14-year-old wants to be legally emancipated from her mother, Chrisoula Workman and her father, Glenn.
A Los Angeles County judge last week put her under the temporary guardianship of her older sister, while barring her mother from having any contact.
Article continues below advertisement