Paul Shaffer May Leave Letterman Show When Contract Expires In 2014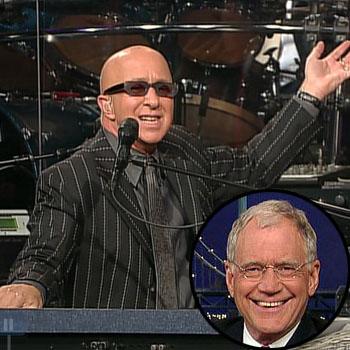 Their personal relationship has outlasted many Hollywood marriages, but now comes word that Paul Shaffer may leave The Late Show with David Letterman after three decades.
Letterman's longtime band director said over the weekend he is seriously considering quitting the show when his current contract expires in 2014.
"We've been on 30 years so now we've got another two years," Shaffer, 62, told TV Guide Canada. "I'm going to be certainly ready to lie down after that, take a nap."
Article continues below advertisement
Shaffer told the publication it will not be easy to leave a job that pays a reported $5 million a year and made him a household name.
"I love to be the center of attention," Shaffer joked. "My oversized ego craves it and needs it. It's more of a sick need to be loved and have everyone paying attention to you."
Shaffer first hooked up with Letterman in 1982 when Letterman launched his talk show on NBC.