Judge Agrees To Unseal Mitt Romney Testimony In Gloria Allred's 'October Surprise'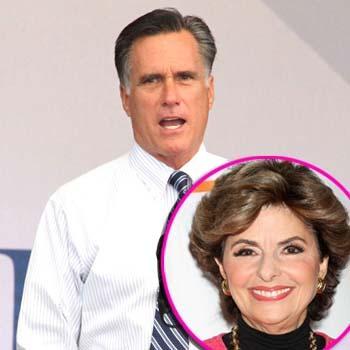 Boston-area judge Jennifer Ulwick Thursday morning granted a motion by the Boston Globe to unseal sworn testimony by Governor Mitt Romney in the divorce case of his close friend and GOP supporter Tom Stemberg, the founder and one-time CEO of Staples. Ulwick made her decision after attorneys for Romney and other key players in the case said they had no issue with the docs being released to the paper -- leading to speculation Romney's testimony contains no real bombshells.
Article continues below advertisement
As we previously reported, Tom's first ex-wife Maureen Sullivan Stemberg has not opposed unsealing of the docs. In court Thursday, her attorney, Gloria Allred, asked the judge to allow Maureen to talk about the case publicly as she remains under a prior confidentiality agreement. The judge told Allred that while Maureen can talk about Romney in general, she cannot talk about him in reference to the divorce.