Exclusive
Trumped-Up Charges? Republicans Rejected Man's Claims That Obama Sold Cocaine In College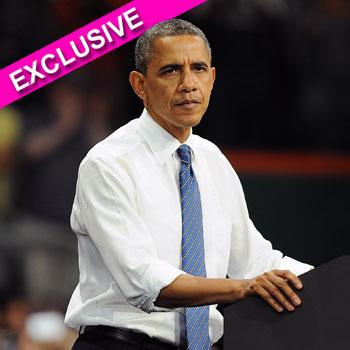 Article continues below advertisement
"At first he wanted to do a book," a source close to the situation told RadarOnline.com about the alleged college pal. "But there just wasn't enough time before the election.
"The people he is involved with have produced other credible information that is damaging to national Democratic figures in the past few years."
Operatives close to the Romney campaign were contacted and rejected the information, the source told RadarOnline.com.
"They didn't want anything to do with it," the source said. "They thought it was not anything they wanted to be associated with or anything their candidate would want to be associated with."
In fact, the man's charges about Obama never reached Mitt Romney.
A proposal of the man's story was created and viewed by RadarOnline.com. The document claims that there are multiple sources who can back up allegations that Obama used and sold cocaine in college.
Article continues below advertisement
The alleged pal was willing to go on the record for the story and take a polygraph test, according to the source.
"The operatives close to the Romney campaign believed the man's story would be the ultimate October Surprise but they got nowhere.
"People who would have taken the information to the highest levels of Romney's campaign just wouldn't touch it.
"They don't want their candidate smeared with this type of activity."