Thief Steals $127,000 Worth Of Jewels From Julianne Moore!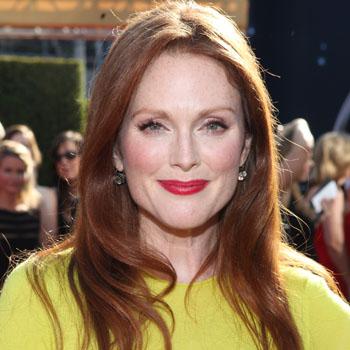 Ten jewels worth more than $127,000 were stolen from actress Julianne Moore's New York City home sometime this past summer, police said Wednesday.
The 51-year-old Boogie Nights star was filming the Carrie remake in Toronto during the June 6-August 28 time frame the jewels were stolen, authorities said.
Moore, who won an Emmy playing Sarah Palin in HBO's Game Change, and husband Bart Freundlich were having renovations done on the place, with as many as 25 workers entering the West Village brownstone.
Article continues below advertisement