Exclusive
Former Porn Star Jenna Jameson Has Been Poked With Botox Needles Too Many Times, Says Plastic Surgeon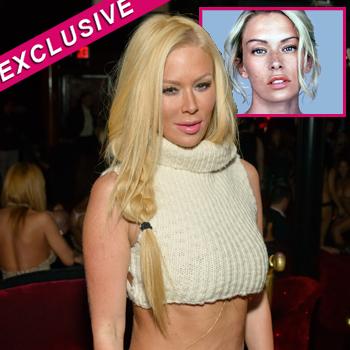 By Debbie Emery - RadarOnline.com Reporter
Former X-rated star Jenna Jameson is known for her smokin' hot body and killer curves, but who knew that she once boasted such striking all-American girl good looks?
The author of How to Make Love Like a Porn Star: A Cautionary Tale sadly appears to have had such extensive surgery and age-defying cosmetic treatments that her eyes can barely open above her huge puffed-up cheeks and her natural beauty is barely detectable any more.
Article continues below advertisement
"Jenna's face also doesn't appear to be moving normally, and may be under the influence of too much Botox," Dr. Youn explained.
"Her forehead isn't crinkling up like it should. Jenna is such a beauty, that I hope she doesn't ruin it by having too much plastic surgery," he concluded.
Jenna and Tito Get Frisky In the Pool
For more scoop on celebrity plastic surgery, visit Dr. Youn's blog at CelebCosmeticSurgery.com, and his eye-opening memoir, In Stitches, which is available on Amazon.com.