LA Porn Studio Building Underground 'Post-Apocalyptic' Bunker!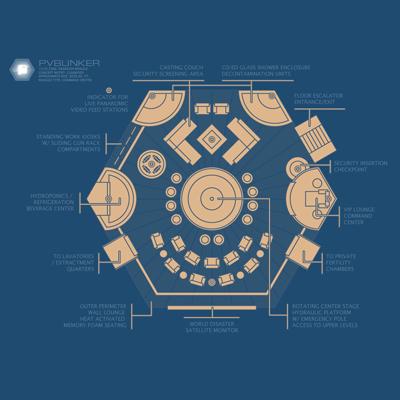 By Amber Goodhand - RadarOnline.com Reporter
You can never be too safe.
Pink Visual, a San Fernando Valley based porn studio, has begun building what they describe as a "post-apocalyptic" underground bunker as a protective measure, should the Mayan calendar's prediction of the end of the world in 2012 come true.
According to Pink Visual spokesperson Quentin Boyer: "Our goal is nothing less than to survive the apocalypse to come in comfort and luxury... Whether that catastrophe takes the form of fireballs flung earthward by an all-seeing deity, extended torrential rainfall, Biblical rapture, an earthquake-driven mega-tsunami, radioactive flesh-eating zombies, or some combination of the above."
Article continues below advertisement
The underground safe space is said to be "far more than a mere bomb shelter or subterranean survivalist enclave" and will boast full-stocked bars, a huge performing stage with a "rotating hydraulic platform with emergency pole" and an advanced content-production studio.
The location of the bunker remains a secret, but it's expected to be complete by September 2012.
And should something Contagion-like happen, have hope, because Pink Visual will be opening slots in the bunker to non-employees as well -- which Boyer said will use "both merit-based and random selections" to choose those who get entry to the bunker.