Exclusive
Outrage Grows Over Suspected Pedophile Watching Child Porn In Jail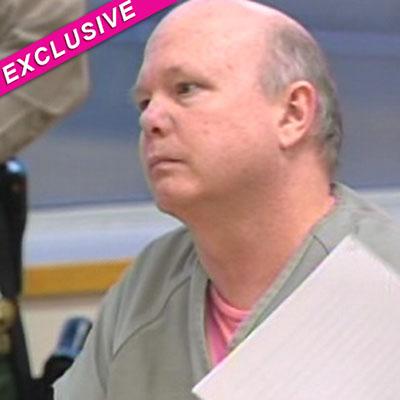 By Jen Heger - RadarOnline.com Legal Editor
There is growing outrage and disgust concerning Weldon Marc Gilbert, who has been charged with multiple counts of child rape, and possession of child pornography, being allowed to watch child porn in jail.
Gilbert is acting as his own attorney in the case and therefore is permitted to watch the seized evidence in the case, including video footage of himself allegedly raping young boys, and there is nothing that law enforcement can do to stop it.
Article continues below advertisement
Marc Klaas, the father of Polly Klaas, who was kidnapped and murdered in 1993, and has become a victim rights advocate, tells RadarOnline.com that he is "dumbfounded," that Gilbert is allowed to watch child pornography in jail.
"I'm absolutely dumbfounded that this person is allowed to watch child porn while behind bars," Klaus told us.
"There are incredible loopholes in the system that allow this to happen. I understand that this person is acting as his own attorney, but something has go to change in the criminal justice system. There will never be a change until a victims rights amendment added to the constitution. Molestation victims, kidnapping victims have no one to represent them," Klaas added.
A source close to the case tells RadarOnline.com that some of the evidence includes footage of Gilbert and the victims he is accused of raping.
Klaas goes on to say that the victims in this case are being victimized all over again because Gilbert is watching footage of him and the victims he is accused of raping.
"It's a re-victimization for them, and it's even worse because it's sanctioned by the law. Since this person is acting as his own attorney, he will be cross examining his victims. I would tell the victims that when they testify, they should get up there and tell the truth. They did nothing wrong, they aren't the criminal here, and they did nothing to deserve this. I would encourage them to testify willingly if called, to make sure this person is convicted and put behind bars so that he can't do this again," Klaas said.
MORE ON:
Celebrity Justice
Article continues below advertisement
The trial is expected to begin in September, and if Gilbert is convicted of all the charges, he faces up to 20 years in state prison in Washington.
Marc Klaas formed the Klaas Kids Foundation in honor of his daughter, Polly, which tries to stop all crimes against children by promoting stronger sentencing for violent criminals, and prevention by working with at risk youths.
Polly Klaas' killer, Richard Allen Davis, remains on death row at San Quentin.