Duchess Of Disgrace? Sarah Ferguson Apologizes For Accepting Money From Pedophile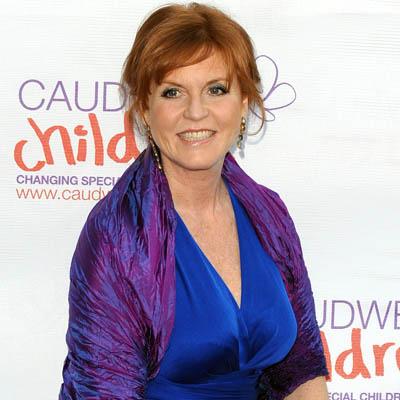 From princes to predators, it's been a long way down for Sarah Ferguson.
The troubled Duchess Of York, who's not invited to next month's royal wedding, is again at the eye of a storm after admittedly accepting a loan of $24,500 from convicted pedophile Jeffrey Epstein, RadarOnline.com has learned.
"I personally, on behalf of myself, deeply regret that Jeffrey Epstein became involved in any way with me," the disgraced Duchess, 51, told the London Evening Standard. "I abhor pedophilia and any sexual abuse of children, and know that this was a gigantic error of judgment on my behalf.
Article continues below advertisement
"I am just so contrite I cannot say. Whenever I can, I will repay the money and will have nothing ever to do with Jeffrey Epstein ever again. I cannot state more strongly that I know a terrible, terrible error of judgment was made, my having anything do with Jeffrey Epstein. What he did was wrong and for which he was rightly jailed."
Epstein, a billionaire money man -- and registered sex offender -- served an 18-month jail sentence after pleading guilty to soliciting prostitution of a minor in 2008.
Fergie, Prince Andrew's ex-wife, told the paper she had "no idea of the ... other allegations and court cases against" the convicted pedophile, and admits to having clouded judgment in the wake of her overwhelming financial problems. She said that she never had any actual face time with the sex offender, as the loan was processed through Andrew's office.
The Epstein fiasco is not the first time a need for quick cash has come back to sting Ferguson: just last May, she was caught on tape accepting $40,000 from an undercover reporter in exchange for business access to Andrew (though authorities would say she did nothing illegal).