Jenna Jameson In Sexy Purple Bikini Wows Tito Ortiz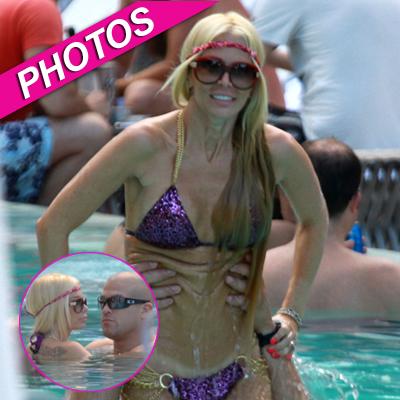 Jenna Jameson turned heads in a sexy purple bikini Saturday, and got a lift - literally - from boyfriend Tito Ortiz as the two played in a Miami pool.
Continuing their vacation at the Fontainebleau Miami Beach hotel, the couple has gone from the pool to the LIV nightclub and back to the pool.
Jenna -- the porn queen turned best-selling author and mainstream actress -- is gearing up to go into production on a horror flick called Veteran's Day, along with Tara Reid and Gary Busey.
Article continues below advertisement