Exclusive
From Groomzillas To Monstrous Men Of Honor: Inside The Most Drama Packed Weddings!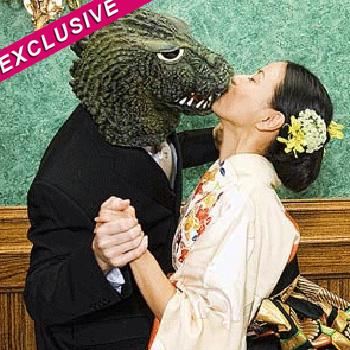 By Debbie Emery - RadarOnline.com Reporter
It is not just the brides who transform into screaming banshees on their big day, as the grooms, maids -- and men -- of honor, and manic mother-in-laws amp up the drama to critical levels just as often!
Entertaining expert and star of WE TV's My Fair Wedding, David Tutera, dished on all the drama of the most recent wedding debacles exclusively to RadarOnline.com, and his stories will make you think twice before ticking the "attending" box on your next wedding invitation.
Article continues below advertisement
"We are really unveiling the challenges leading up to a wedding and seeing the madness behind the magic," Tutera told RadarOnline.com.
When asked why tensions seem to be higher than ever at weddings, the social etiquette guru explained that, "More and more couples are paying for their own wedding day so there is more pressure on them…it is a lot for them to take on.
"Plus, it used to be typical for a wedding to be planned at least a year in advance, but now they are often put together in a matter of months."
The most high maintenance diva that David has had to endure recently was a male maid of honor, who was determined to show his manhood during the wedding reception!
"He was the bride's best friend and wanted to strip at the wedding and had very bizarre expectations about the whole event," said Tutera. "The theme was burlesque but he wanted to go too far! I was not going accept it under any circumstances."
Article continues below advertisement
The My Fair Wedding host laid down the strong arm of the law, and ultimately the wayward man of honor kept his clothes on and gave an appropriate G-rated speech. "He was by far the worst so far because of his inappropriateness and rudeness to me and my staff," revealed Tutera.
While it's become a cliche for the bride to explode on her wedding party and make outlandish demands, David says that they are not always completely to blame.
"It is the surrounding people who add to the drama, it is not just the brides. Some grooms are even more demanding than the bride and they have massive exceptions for their big day," he told RadarOnline.com.
Even the father-of-the-bride is not exempt from putting his foot in it – especially if the champagne has been freely-flowing.
"There is an episode airing this week where the father-of-the-bride gives his toast and he has no filter!" he revealed. "He has a very foul mouth and tells inappropriate stories at inappropriate times."