Trayvon Martin's Killer George Zimmerman Suing NBC Over 911 Tape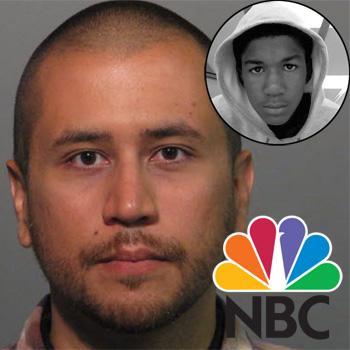 The neighborhood watchman who gunned down Florida teen Trayvon Martin is suing NBC, claiming the network creatively edited the 911 call he made after the February 26 shooting to play up the racial overtones in the case.
George Zimmerman claims the piece -- which was nationally broadcast on both TODAY and NBC Nightly News in March -- had been edited to make it sound as if the first thing he told the 911 dispatcher that Martin was African-American. On the complete recording, Zimmerman didn't mention the young man's ethnic background until minutes into his discussion -- and after being asked a specific question.
Article continues below advertisement
In another instance, Zimmerman says network editors cut and paste pieces of his dialogue to make it appear as if he'd said, "This guy looks like he's up to no good or on drugs or something … he's got his hand in his waistband … and he's a black male," in that specific order.
At least three staffers were terminated after NBC News launched an internal investigation into the incident. Network execs were not aware of the editing, the paper reported, until reports emerged days after the piece aired.
"The suit will be filed imminently against NBC and its news executives," an insider told the NY Post. "The network's legal department has put everybody in the news department involved with this incident on notice, telling them not to comment."
NBC news president Steve Capus and reporter Ron Allen are also named in the lawsuit.
Zimmerman -- who's currently free on $1 million bail -- is charged with second-degree murder in the February 26 shooting of the 17-year-old.